Due to their potentially hazardous nature, pressure vessels require industry-specific knowledge and manufacturing expertise. We have an extensive track record in the construction of safe and rugged vessels.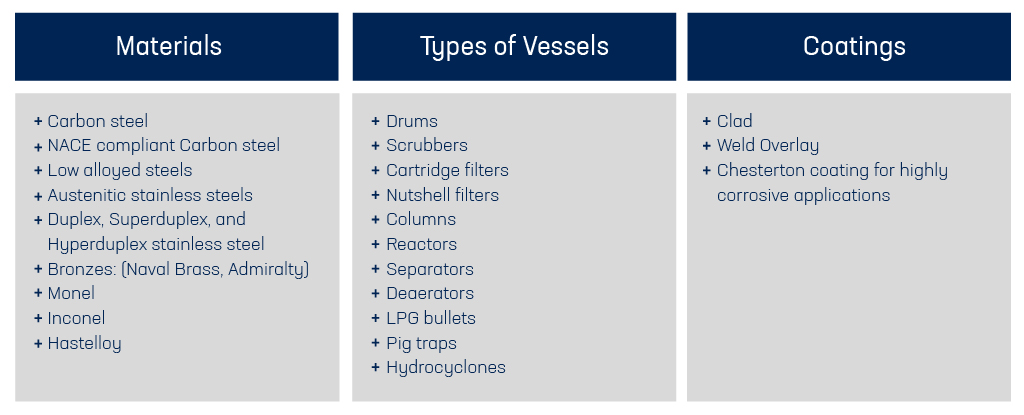 ASME – Sección VIII, Div 1,
Estampe "U".
NB — Reparaciones y
Alteraciones Estampe "R".
NACE MR-0103.
NACE MR-0175.
NACE SP-0472.
NACE 8X194.