We transform ideas into successful projects
We are available to learn about your projects and offer you the best solutions, with an experienced human team, with a high vocation for customer service and supported by our AQM methodology (Advanced Quality Management) which allows us to guarantee safe and successful projects.
Two-phase and three-phase separators
They are distributed in three large areas in which we integrate projects for different economic sectors. Thus, we deliver solutions that range from the smallest and simplest, to the largest and most complex.
We have experience in a wide variety of sectors, where we have executed hundreds of successful projects ranging from the supply of individual equipment to the integration of complete projects.
We have been exploring and learning for more than thirty years to support our clients and turn their ideas into successful projects.
Our premium products are original equipment, with Know-How, developed by our R + D + i (Research, Development and Innovation) team and which constitute the greatest pride of our company.
We transform
ideas into
successful
projects
Electrical & Automation Division
What is Advanced Quality Management?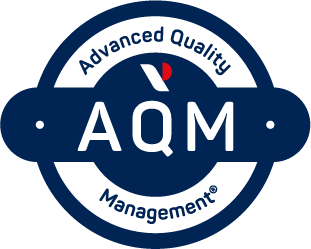 AQM is a methodology designed to offer an unparalleled experience to our clients when they interact with our project team. This powerful tool, created by us from hundreds of lessons learned in more than thirty years, allows us to effectively ensure all phases of a project.
It is an honor for us to have participated in important projects of prominent Colombian and foreign companies in multiple sectors of the economy.
Thanks for letting us do it!
Behind each team or project executed, there are our people, a select group of men and women who know their trade or profession very well and who are trained every day, with the support of the company, to be the best in their field. These professionals and technicians stand out for loving their occupation; they fight every day to be better; They work ethically and transparently, and they know that they can help build a better society through their development in the company.