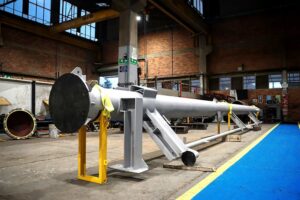 Thanks to our #VR Team, the manufacturing of a Still Column and a Fire Tube was completed for the replacement of assets of the gas plant in Ecopetrol's Dina field located near Neiva Huila. At the same time, 2 tubular bundles in Bronze material C46400 and C44300 leave our production plant for the Barrancabermeja refinery as part of the replacement of equipment on the U-550.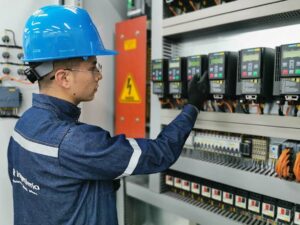 This line of HVAC control panels. They have the highest quality components and standards, designed by our #VR Team according to customer requirements, providing an optimal monitoring and control service. They can carry out multiple functions with air conditioners.
Microminerales SAS. counts on our #VR Team for the design, manufacture and innovation of panels in the energy sector with powers from 300 kW, driven by Schneider ATV930 line drives.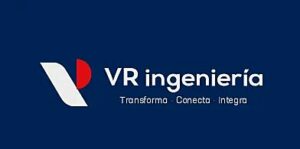 Hector Ricaurte «General Manager of VR Ingenieria» presents us with the new communications project «VR News» with which it is intended to keep all the company's employees informed during the health emergency caused by the COVID-19 pandemic. At the same time, he tells us about his personal experience and how VR Engineering is facing the new challenges caused by the pandemic.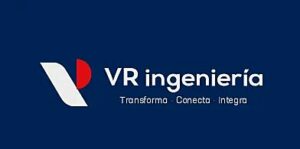 Jeisson Gacha «Operation Manager» tells us that it has been done in this time of isolation from the point of view of operations and the joint work with the staff at home Continuity of the projects that were already in execution, is the message that he shows us the commitment to fulfill our clients by Operations Management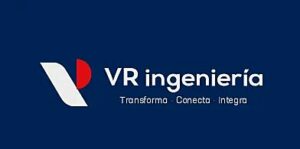 Andres Morantes "Product Manager" tells us how the commercial department has intensified its efforts in order to ensure the sustainability of the company in the second half of the year.
Only in times of crisis is creativity more important than knowledge. Einstein's famous phrase that our Product Manager leaves us.